Quality management system and Sustainability
Quality management system VDL Translift bv
VDL Translift has a strong position as the engineer and producer of waste collection systems. The market of waste is rapidly developing due to severe demands for efficiency and labour regulation for collecting. The Netherlands is one of the leading countries for innovation in waste collection. VDL Translift has delivered a considerable part to that innovation and is now a leading company with own developed side loader systems, screw compactors and underground bin systems. A market share of almost 70% in The Netherlands is illustrative. This is the result of R&D efforts for years.This proven technology in our homeland is a perfect stepping stone for growth in the export markets. Foreign countries are less developed (more conservative) as the Dutch market and give us great opportunities to capitalise on this momentum and use our experience as a launching pad for new volume.
VDL Translift wishes to represent and act as an organisation that strives for quality, continuity and satisfied customers at all times. In doing so, VDL Translift complies with the applicable laws and regulations as well a environmental and safety obligations. To achieve this, VDL Translift has set up a management system in which all critical moments in the field of quality and environment are ensured. Moreover, this management system can also be verified and confirmed by independent parties.
The scope for the management system is 'Development and design, production and aftersales of waste collection vehicles'. This scope applies to the process from assembly on the chassis to aftersales, including any outsourced (environmentally critical) processes at first-line suppliers, such as welding or painting for purchased manufactured parts. All these activities are executed at, or coordinated from, Staalwijk 7 in Dronten.
Sustainability
The VDL Translift products offer great opportunities for a better living environment. With a view to contributing to a more sustainable world in the future we also participate in projects and applications of alternative fuels, such as solar energy, natural gas and electric-hybrid drive.
VDL Translift conducts an active, ISO-certified environmental policy. For instance, the possible reuse or recycling of the materials used is taken into account both during the development of our products and during production and maintenance work. In this way the waste flows are reduced and the use of energy and raw materials is optimized. Our priority is to develop innovative collection and transport equipment to greatly optimize both working conditions and environmental impact.
VDL Translift strives to continuously anticipate the legal and social obligations with regard to the environment and saftey, and this without losing sight of the business objectives. We also actively promote this. To support this, an environmental management system has been set up, based on ISO 14001, which is consistent with the Occupational Health and Safety policy.
We can describe our environmental objectives as follows:
• Comply with all applicable laws and regulations
• To take the reuse or recycling of the used materials into account as much as possible
• Purchasing off less environmentally harmful materials
• Reducing energy consumption
• Careful separation of hazardous and industrial waste
• Integrate our environmental policy into the design procedure, in which the environment is treated in a sustainable way
• Striving for continuous improvement
• Adopt measeres for our environmental policy in our environmental handbook.
The objectives formulated in this environmental policy have been given concrete form in the processes and methods used within VDL Translift and at least meet the requirements of the then applicable NEN-EN-ISO.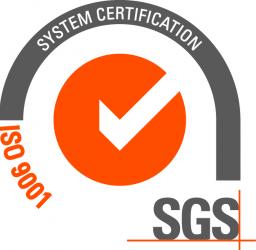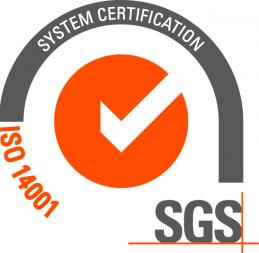 VDL Translift guarantees that developments in environmental legislation and regulations, points for attention and environmental issues that are important for the organization, will be followed, evaluated and properly introduced into the environmental management system. All our employees are therefore expected to cooperate in the implementation of this environmental policy and to ensure proper communication in this area to achieve this goal. To prevent environmental pollution and to achieve a system of constant improvement, an annual Environmental Plan will be drawn up.
M.J.W. van der Mast, director VDL Translift bv