A body variant with demountable system
The IES system (Integrated Environmental System) is a complete logistics system for waste and recyclables. The VDL Translift IES collection vehicles are designed to collect waste from all common standard-sized bins, bags and underground containers. This body variant with demountable system can be broken down into three elements: collection, transfer and transport.
Depending on the type of transport, full demountable containers are placed directly on a railway (ACTS) wagon or trailer at a transfer location. With a capacity of two or three containers per trip, an average of 27 tonnes of waste is transported per trip. By using the sideloader exclusively for waste collection, and not to transport the waste, this system contributes to an efrficient logistics solution, resulting in time and cost savings. Several independent tests have shown that working with demountable containers is not only cost effective but also significantly more environmentally friendly due to the lower fuel consumption and CO2 emissions.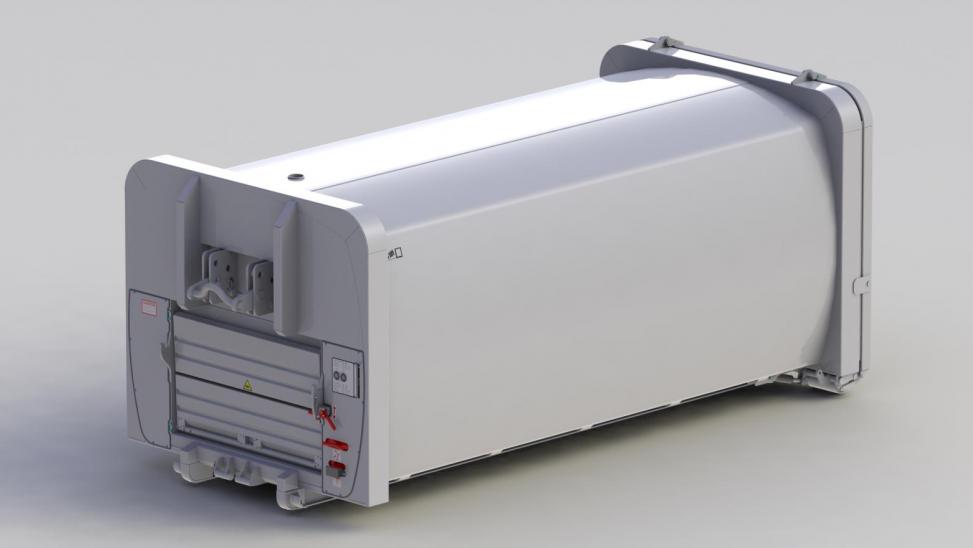 The IES transport container is available in 3 sizes. The IES 18, IES 20 and the IES 27 (a length of respectively 4, 5 and 6 meters).